Inbound Marketing for Small Businesses

Help Your Customers Find You Online
(Before they find your competition!)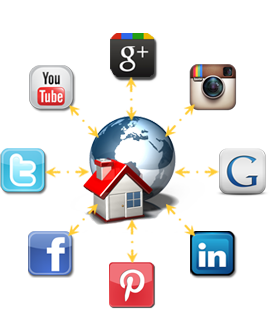 Instead of the old outbound marketing methods of buying banner ads, SPAM'ing email lists, and praying for the phone to ring, inbound marketing focuses on creating high-quality content that pulls people toward your company. By strategically creating content that is aligned with your prospective customer's interests, we can organically attract inbound traffic that you can then convert, close, and delight over time.
Integrated Inbound Marketing Campaigns
Riverine offers end-to-end inbound marketing services for small business, including content marketing, website design & development,  conversion optimization, search engine optimization, social media management, and marketing automation.
By working exclusively with small to mid-sized businesses, Riverine has intimate knowledge about the marketing challenges small business owners and managers face today and we know how to help! Whether you are just thinking about launching a web presence for your small business, or are having trouble creating results from your existing efforts, Riverine would love to help your small businesses succeed with inbound marketing.
No gimmicks. No tricks. Just good clean small business marketing best practices and a passion for helping your business, find new business.
Inbound Marketing Strategy Consulting
Whether you are an established company, or running the show by yourself Riverine Inc. can help your small business understand and leverage social media and internet marketing to create measurable results for your bottom line.
We start by working closely with our clients to understand their business; helping them answer questions like:
How can I create a kick@$$ website that doesn't require a Computer Science degree to manage?
How can I get my website to show up on the first page of Google?
Should my small business use Twitter or Facebook?
Should we start a blog?
How do I drive qualified visitors to my small business' website?
Social Media Strategy & Campaign Development
Set a Course for Success!
Whether you are just getting ready to try social media, or are having trouble creating any results from your existing efforts, Riverine Inc. will work with you to develop a social media strategy that will create results!
Social Media Coaching & Consulting
Riverine Marketing Media & Technology works with brands, organizations and individuals who are interested in finding out IF and HOW they should be involved in Social Media. With our intimate and extensive knowledge of the social and emerging media landscape, Riverine helps our clients create, develop, launch and manage a successful social media program.
We work to craft a strategy that will outline the specific tactics and channels to use in order to accomplish our client's goals; helping our clients answer questions like:
Should I have a Twitter account? A Blog? A Facebook page? etc…
What should I write/talk about on social media?
How often should I be Tweeting, blogging, etc…
Website Design & Development
Riverine Inc. Consulting offers our clients full-service design and development services, specializing in responsive websites.  With the increased use of mobile devices it's more important than ever that your website is ready!
We pride ourselves on creating elegant websites built with a focus on Search Engine Optimization and ease of use for both site visitors and administrators.
Whether you are looking to create a brand new website or redesign an existing one, Riverine Inc. can create a compelling website that will produce measurable results for your small business.
REVIEWS & TESTIMONIALS:
Please leave a review about your experiences working with Riverine Marketing Consulting.
Average rating:
1 reviews
Jan 9, 2016
I Love Riverine
This is a test review Please leave a review about your experiences working with Riverine Marketing Consulting.