Website Design & Development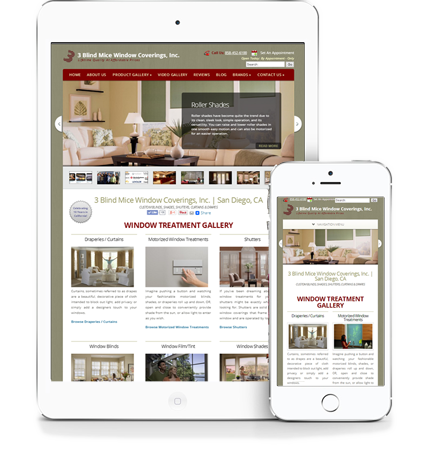 Riverine Inc. offers our clients full-service design and development services, specializing in building responsive websites using the open-source content management systems WordPress and Drupal. We pride ourselves on creating elegant websites built with a focus on Search Engine Optimization and ease of use for both site visitors and administrators.
What is Responsive Web Design?
Fully responsive web design means that the design of each page on the website will adapt to whatever screen size is being used to view it. By using responsive web design, your website will look great and work properly on mobile phones, tablets, and desktop computers alike. With the increased use of mobile devices it is now more important than ever that your website is ready!
Whether you are looking to create a brand new website or redesign an existing one, Riverine can create a compelling website that will produce measurable results for your business. 
---
Website Design & Development Projects
Checkout our projects below to view recent websites we completed as well as to learn more about our inbound marketing services.
REVIEWS & TESTIMONIALS:
Please leave a review about your experiences working with Riverine Marketing Consulting.