Social Media Strategy & Campaign Development
Set a Course for Success!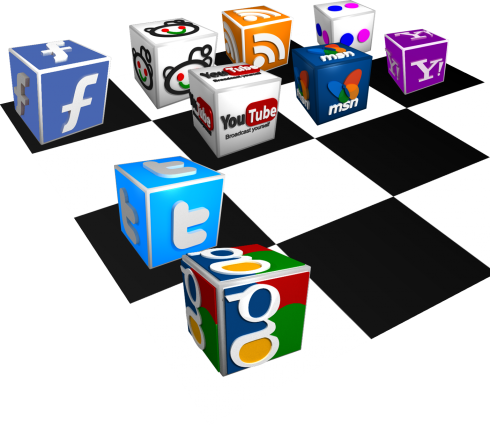 Whether you are just getting ready to try social media, or are having trouble creating results from your existing efforts, Riverine Inc. will work with you to develop a social media strategy that will create results!
We work with our clients to help them UNDERSTAND what their customers and prospects are doing online, LOCATE the websites and communities where there are opportunities to ENGAGE with them in meaningful dialogue and CONVERT them into loyal followers and customers.
Given the enormous growth in social media usage across the entire population, many companies are eager to get active on social media without a full understanding of how they will use it to interact with their customers. At Riverine Inc., we have found that every successful digital marketing and social media strategy begins and ends with understanding your customers and prospects.
When you hire Riverine to help you develop a social media strategy, our first order of business is to really get to know your customers. Not just who they are demographically (age / race / geography), but more importantly, what motivates them to act. We work with you to answer questions like:
How do they reach a purchasing decision?
Do they rely on word of mouth recommendations from friends and colleagues?
Are they using the internet to research potential brands and products before they buy? If so, how do they use the internet in that process?
Independently on search engines and comparison shopping sites? OR with help from their "followers" "friends" and "fans" on social media sites.
When it comes to social media and internet marketing for small businesses, you will often see a company jump into the newest "in" thing without first determining if their prospects and customers are even using it. After we have developed an understanding of who your customers are and what motivates them, we then work to locate the websites and communities they use in order to identify and evaluate opportunities to market your small business' products and services.
In the "LOCATE" stage of our small business social media strategy development process, we identify and tackle issues like:
Should your small business have a Twitter account, Facebook page, blog, etc…?
Are you a retail business that needs to easily be found by mobile searchers on the go?
Are you an eCommerce business that needs to be found by web searchers on Google, Yahoo! and Bing?
Are you a B2B company that needs to use thought leadership as a way to be recognized in your industry?
Social media provides an invaluable forum for small businesses to engage with their customers in
meaningful conversations
so that you can build rapport and develop customer loyalty. At the end of the day, it doesn't matter about how many impressions your ad received or who has more "followers" on Twitter and "likes" on Facebook, but more importantly, how many people in your audience care to engage with what you publish.
We will answers questions and develop tactics to tackle issues like:
What should I be writing about on my blog, Facebook, Twitter, etc…?
How often should I be publishing content for my blog, Facebook, twitter, etc…?
When I do publish content, how can I get more people to "like" my small business' Facebook page OR increase the chances of having my tweets "retweeted"?
The key to successful social media marketing for small businesses is keeping your audience engaged. Without the big-business benefits of nationwide TV and Radio advertising campaigns to drive awareness of your brands, it is essential that small businesses engage and hold the attention of every customer and prospect they come in contact with.
At Riverine Inc. we never lose sight of the ultimate goal of our social media and internet marketing campaigns – finding new business for your business. All of our strategies and tactics are aimed at driving qualified traffic to our client's web properties and converting those visitors into new customers.
We seek to create sustainable marketing platforms and sales funnels for our clients that will deliver long-term results by using inbound lead generation techniques and marketing automation tools that will deliver dramatic improvements to conversion rates on our client's web properties. We then work to convert returning visitors and social media followers into loyal customers and brand advocates who are out there to help you spread the word!
No gimmicks. No tricks. Just good clean small business marketing best practices and a passion for helping your small business, find new business.
At Riverine Inc. we eat, breath and sleep results! With a passion for data mining and a knack for A/B and multivariate testing we will monitor, measure and optimize each campaign to maximize the return on our client's marketing dollars. After installing our custom tracking system on your website we are able to determine what ad copy, creative and landing page designs will convert best while identifying and fixing any poorly performing campaigns.
We also offer our clients a variety of reporting tools that will give you access to actionable information and data about your customers, content and creative
REVIEWS & TESTIMONIALS:
Please leave a review about your experiences working with Riverine Marketing Consulting.