After being hit by Panda then  Penguin Best Friend Services owner approached us to help get him back on the front page for a few competitive terms including pet urns and dog urns.
It was a long battle, but after cleaning up his link profile and building some solid new content and social signals, we are finally back on the front page!
Bonus "Viral" Hits That Propelled Us to the Front Page (I think).
While there is no debate that social signals are used by Google to determine who ranks where, this is one of those chicken and the egg things in the SEO world, and not all signals are created equal!
Just as we hit the #5 spot in Yahoo/Bing and #11 spot for Google for a high-value keyword (HVKW), we had a video go "viral" on YouTube and Google+.
If you overlay the graph above for Organic traffic, you will see that it has a strong similarity to this graph below, but I just can't convince my self of correlation just yet…more below the fold.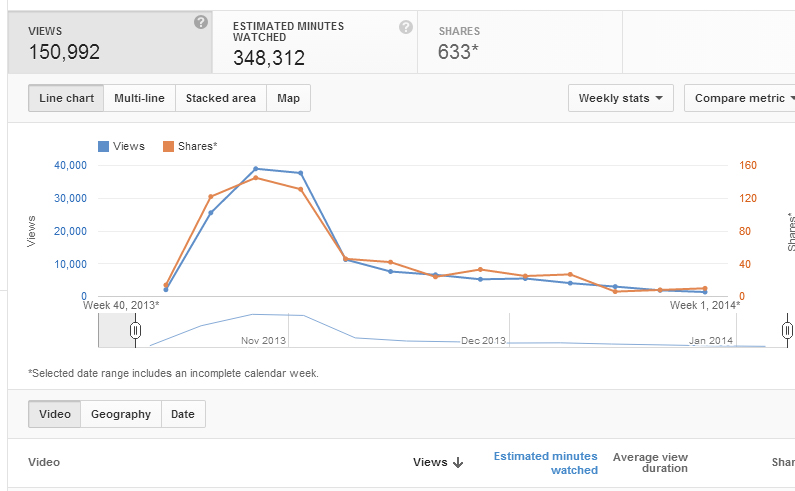 Then, shortly after this, we hit the front page for a couple terms with the increased traffic somebody decided to give us a nice "viral" share on one of our blog posts! Remember the chart at the top of the page, well look at how much smaller the Organic traffic line from above is compared to the total visits while the post was being shared on Facebook again and again.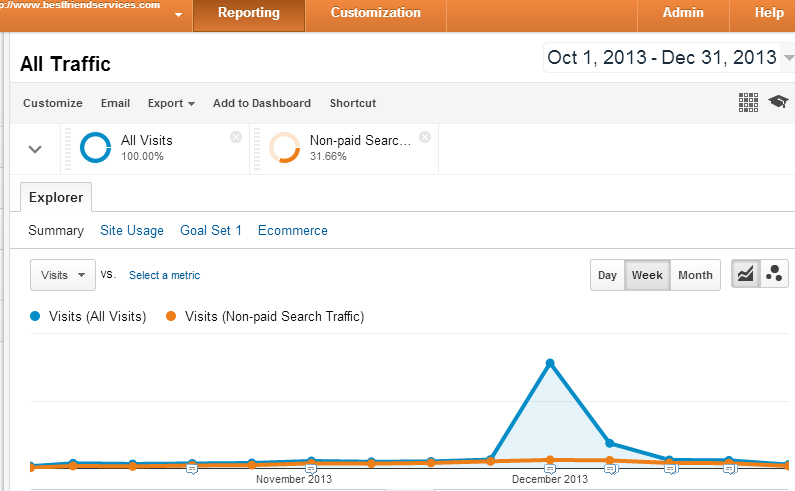 This is the power of social media in action!
DISCLAIMER: This is a REALLY competitive space, (rankings move nearly day to day as I am battling against the likes of Walmart, Amazon and Ebay), so I have shopped out the numbers on the graphs to protect my client.